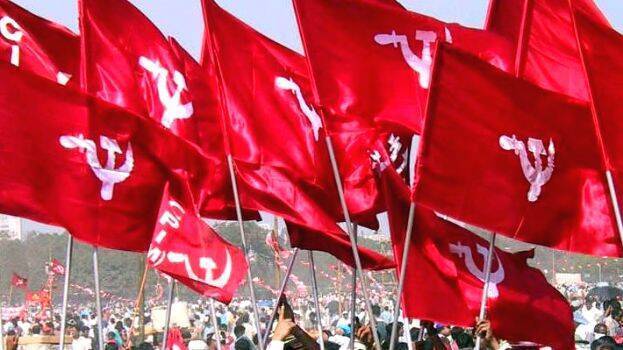 THIRUVANANTHAPURAM: Strongly criticizing the central government for cutting the borrowing limit of Kerala, the CPM state secretariat, in a statement, said that the central government's attempt is to squeeze Kerala financially.
"The approach of the Centre is to continuously harm the state by denying and cutting grants and loans to Kerala. The Centre is undermining all possible development works in Kerala. Apart from this, there is interference in the mandatory financial approvals.", CPM said in its statement.
"At the beginning of the financial year, the Centre had given permission to take a loan of Rs 32,442 crore in the current year. But now only Rs 15,390 crore has been sanctioned. This is in addition to a cut of Rs 10,000 crore in grants this year compared to last year. This is a challenge against the people of Kerala. According to the Financial Responsibility Act, even if it is examined as per the directives of the Union Finance Commission, it can be seen that the action of the central government is not correct. This act is to make the financial management of the country more transparent. Even that is not accepted by the Centre. The Center is not even ready to clarify the reason for cutting the borrowing limit. At least these things have been explained before.", the statement reads.
"The central government's approach for the last seven years is to research how to trouble Kerala. The BJP-ruled central government is not ready to respect the country's constitution, democratic values or federal principles. The political motive behind this is to obstruct the development and welfare activities of the state. This will put the entire state in crisis. This is the stage where all the people have to come together and put political differences aside to uphold the interest of the state. The Centre has taken a similar stance on imposing severe economic sanctions. There should be a strong protest against this.", CPM said in its statement.