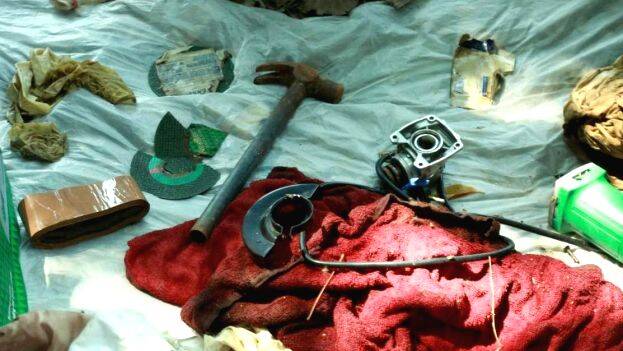 TIRUR: The police are also investigating whether Farhana and her accomplices, who killed hotel owner Mecheri Siddique (58) in the lodge room, had earlier trapped anyone else in the honey trap. The police will check the phones of the accused in detail. District Police Chief S Sujith Das said that the purpose of the accused was to extort money from Siddique by threatening him through honey trapping.
The accused were produced in the Malappuram court after completing the collection of evidence. After getting the accused in custody again, the police will take them to Agali in Attappadi and collect evidence.
Accused Farhana used to stay away from home quite often. Her character and family background raises suspicion. She had stolen jewellery and mobiles from other homes. Shibili, who used to steal at work, was addicted to alcohol. Ashiq, who has close links with gangsters and drug gangs, is accused in several criminal cases. Shibili and Farhana have been in a relationship since class 7. The honeytrap was devised by Farhana and her co-accused a month ago when they became aware of Siddique's interest in her. Farhana then made Shibili an employee of Siddique's hotel to eavesdrop on Siddique's financial transactions.
Farhana reached Kozhikode by train from Shoranur on May 8. Ashiq arrived on another train. They then discussed the final preparations with Shibili who came to receive them. The accused moved away before Siddique came in his car to pick up Farhana. Soon after Siddique and Farhana reached the lodge, Shibili and Ashiq reached the spot. On the night of the 19th, the accused dumped Siddique's body in the pass and abandoned his car in the ditch. Shibili then dropped Farhana at her home. On May 24th, Shibili and Farhana reached Chennai by train from Ottapalam. The plan was to leave for Assam by 7.10 pm train. However, the police nabbed them before that.