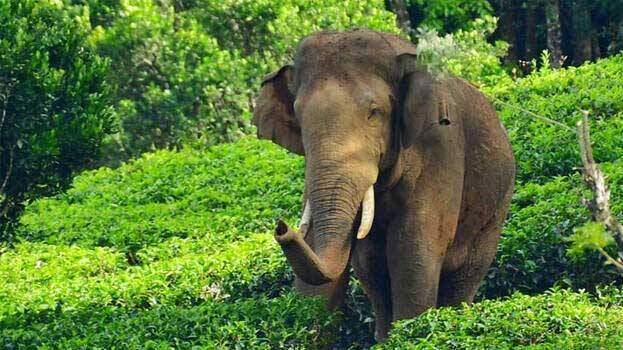 THENI: The mission to capture Arikomban, the rogue tusker, which created panic in Tamil Nadu, is reaching a vital stage. It is hinted that the tusker is in Anagajam area of Tamil Nadu Forest border. The forest department team have left to this place to tranquilize the elephant. Arikomban is now ten kilometers away from the earlier Churulipetty.

The forest department believe that the tusker will reach a safe area as it is not possible to drug the elephant in the forest area. When it is hot, it usually stands in shade and the plan is to tranquilize it at this time.
When the tusker reached Churuli waterfalls earlier, the team to tranquilise the tusker had also reached here. The Tamil Nadu Forest Department has prepared a plan to complete the mission under the leadership of Meghamala CCF. The team consists of three Kumkis, mahouts, experts in tranquilising and doctors. A Kumki named Swayambhu has been brought to Kambam.

A prohibition order has been announced in Kambam as part of the capture of Arikomban. Traffic control is also implemented. Meantime, it is reported that tranquilising the tusker will be difficult if it enters the forest. The forest department is yet to see Arikomban directly. All efforts are being taken to capture the tusker before noon.