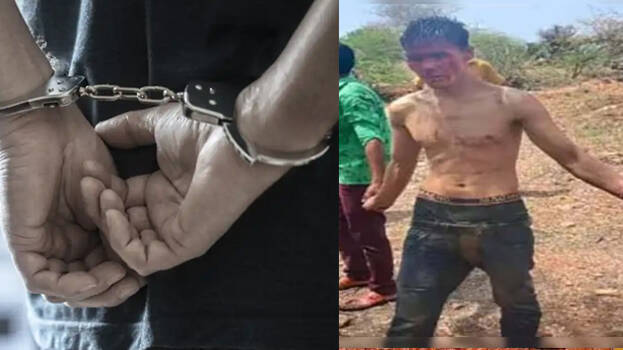 JAIPUR: The police arrested a 24-year-old youth for killing an elderly woman and eating her flesh. The shocking incident happened at Pali in Rajasthan the other day. The arrested is Surendra Thakur of Mumbai and the dead is 65-year-old Shanti Devi.
Shanti Devi was killed when she went to graze her cattle. Thakur attacked her with a stone, killed her and then ate her flesh. He also attacked the locals when they came running seeing the incident. They chased and caught him and then handed him over to the police. He was taken to the hospital on suspicion of having some mental issues but he created a commotion there and was very aggressive. He was later tied up.
The doctors said that he does not have any mental issues but is suffering from hydrophobia after bitten by a rabid dog earlier. He may not have got vaccinated and because of this developed hydrophobia.
Meanwhile, the police handed over the woman's body to her family members after the autopsy.