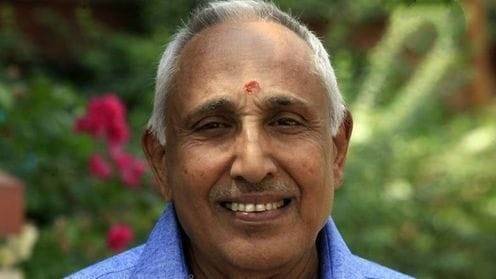 THRISSUR: Famed music director P K Keshavan Namboothiri passed away. He died yesterday morning at 4:30 am at his residence in Thrissur Krishna Gardens. P Jayachandran rendered 'Vigneshwara Jana' and 'Ambadi Thannilorunni' has turned eternal over the years which came under the inimitable music of Namboothiri. Namboothiri had a knack for gifting pure magical devotional songs. More collaboration with lyricist and fellow Krishna devotee S Rameshan Nair turned Namboothiri's oeuvre majestic.
Namboothiri completed his studies at Palakkad Chemabai College in the 1960s with Ganabhushanam. He later went for higher studies in Madras, which turned decisive in his career. Namboothiri turned into a disciple of celebrated icon Dr. M Balamuralikrishna. Connections with such auteurs of the field made Namboothri a common friend with K J Yesudas and music director Raveendran among many.
In 1972, he turned composer in Aksahavani. When the office opened its branch in Thrissur, Namboothiri shifted his base to the cultural capital of Kerala. Many soulful light musics composed by him played frequently across the Akashavani during its halcyon times. Keshavan Namboothiri retired as a program executive from Akashavani.