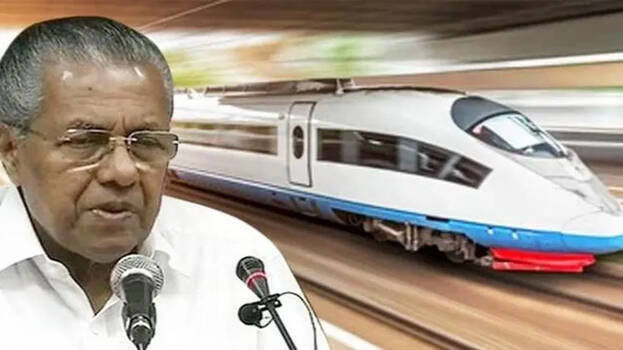 THIRUVANANTHAPURAM: The Kerala Shastra Sahitya Parishad, in a report by its expert committee, has urged the government to reconsider the Silver Line project. The report states that the Silver Line project will aggravate the floods. The report contains an assessment of the serious environmental impact of the project. The project will aggravate the situation in 4033 hectares of flood affected areas. The report also demands that the government should reconsider the project which will destroy around 6 lakh square meters of residential area.
"The silver line runs across vulnerable areas in all districts. 202. The proposed route will pass through flood prone areas extending over 96 km. About 55 percent of the road is watertight and the eastern side is flooded during the year. Incomplete DPR itself is a shortcoming of the scheme. The claim that it is a green project is also false. Another alternative possibility is active and should be reconsidered.", the report says.
The full version of the report presented to the state conference in Thrissur will be published on the Parishad's website within a week.