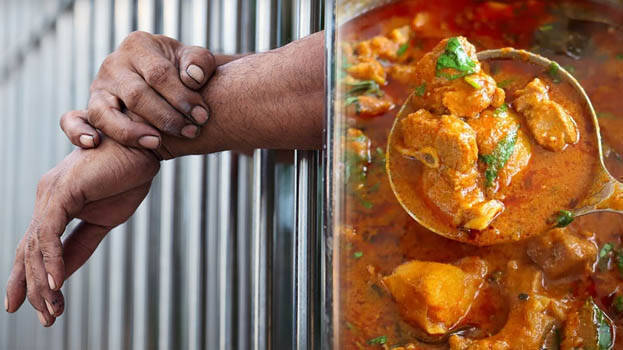 THIRUVANANTHAPURAM: A jail inmate tried to manhandle officials including deputy superintendent of Poojappura Central Jail. Faijaz (42), a native of Wayanad, unleashed violence in a fit of rage for serving little mutton curry for lunch. The incident happened on Saturday at 2.30 pm.
Faijaz created a commotion for serving little mutton curry for lunch. He argued with the officers when they arrived. When deputy superintendent of the jail reached the spot, Faijaz threw his plate into the waste bucket. He manhandled the officers who came to stop him and then hurled abuses at them.
The Poojapura police registered a case against him on the complaint of the jail authorities. The case was recorded for manhandling the officials and for trying to obstruct official duties.