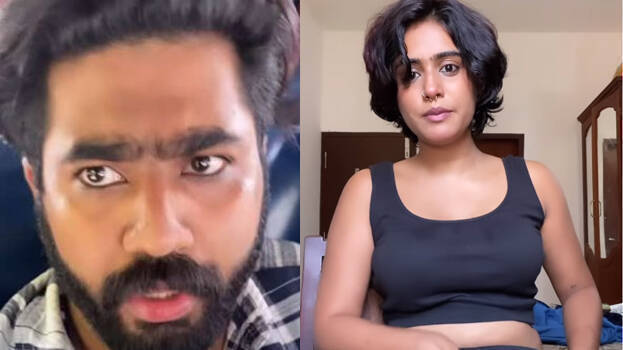 In a span of just ten days, more than five incidents of uncouth sexual advances against women were reported in Kerala. Shockingly, all this happened inside buses swarming with people. The assaulters and the usual suspects are bereft of any age group. Even septuagenarians are ready with tricks to get the thrill engaging in explicit advances. Flashing and groping to caressing in buses have turned into a normal over the years. The process has been running with impunity. The female victims mindfully avoid the abusers fearing the risk of legal troubles and the social shame awaiting them. However, the clock has moved well past the olden times and today's generation is not ready to just sit stoic and allow all abusers enjoy their cheap thrills. The invention of mobile phones couldn't have been put to better use, as the cojones within lady folks have turned the game upside down. The change is absolutely welcome and was warranted.
In the latest, a woman furtively placed her phone and captured a man wanking his privates in a shameful masturbation attempt inside a bus. The incident happened inside a bus that was shuttling service between Cherupuzha and Taliparambu. The video went viral on the internet and the police are now tracing the roots of the culprit. Some days before, a film actress experienced the same inside a bus triggering a lot of outbursts on social media. She stood up in a fight that nearly shook the culprit who never expected such a spontaneous retribution from the hitherto silent girl sitting nearby. The conductor and the locals caught the man while he attempted to flee by running through busy traffic.
Many such incidents are routine in Kerala. A handful of women have grabbed the smarts to shout and point fingers paying no heed to the societal values and shame incoming. The precedent is set and more women should duly follow suit. However, talks are not easy to make things work. The victims are normally haunted right after the incidents. Their Instagram page will get scoured and if there exists a photo that seems a bit glamorous, the general concise in Kerala arrives at a conclusion labeling the girl's demeanor as sleazy. Such untoward incidents stymie a response from lady folks which will only give birth to more abusers with the power to flash and enjoy the horrific bliss within the presence of hundreds.
The government has brought quick laws to help prevent attacks against health workers in the states. The same needs to be applied to people involved in flashing and abusing using all mean tricks in their filthy pockets. If not, the girls will get haunted while the social media and the people behind the screen turn judge scrutinizing the clothing and apparel choices of the women, while busy looking for any missing threads.