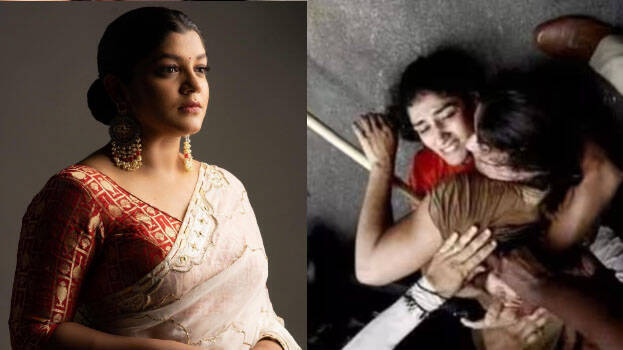 Actress Aparna Balamurali has expressed solidarity with the strike of wrestlers demanding the arrest of Wrestling Federation of India President and MP Brij Bhushan Singh on sexual harassment complaint. Aparna expressed her support by sharing a viral picture of wrestlers Sakshi Malik and Vinesh Phogat being dragged along the road by the police while attempting to take them into custody.
'Heartbreaking to see our champions being treated like this,' Aparna wrote on her Instagram story. She also shared the hashtag '#Justicedelayedisjusticedenied'.
The women wrestlers, who staged a protest at the Jantar Mantar yesterday during the inauguration of the new Parliament building, were dragged by the Delhi Police and taken into custody. Vinesh Phogat, Sangita Phogat, Sakshi Malik and others who were taken into custody were released in the evening. The conflict broke out at Jantar Mantar at around 11:30 yesterday morning. The wrestlers had announced that they would hold a women's Maha Panchayat in front of the new parliament. An argument ensued when the police stopped the wrestlers who jumped over the barricades. The police used force to take the wrestlers into custody.