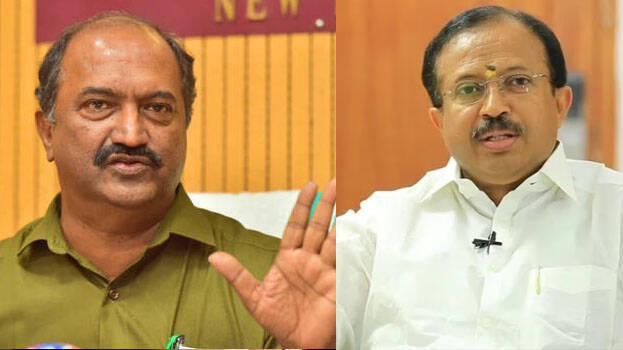 THIRUVANANTHAPURAM: Minister KN Balagopal said that Union Minister V Muraleedharan is trying to mislead people on the issue of cutting the borrowing limit of Kerala.
In a Facebook post, Balagopal alleged that V Muraeeidharan is trying to mislead people and take political advantage by preparing some baseless figures. He also stated that this approach is highly objectionable
'The Centre usually issues notifications about the borrowing limit with accurate figures. However, it did not give any detailed figures this time. The letter issued by the Centre on May 26 only stated that a total of Rs 15,390 crore has been allocated this year, and the state can borrow only Rs 13,390 crore apart from the Rs 2,000 crore allocated in the month of April. In this context, it is extremely shameful that the Union Minister of State has come forward with a misleading figure,' Balagopal wrote on his Facebook page.
'The state government has a clear idea about the borrowing limit of the state and the money it can borrow. We also have clear figures regarding financial matters between the Centre and the state. Kerala will identify those who do not understand the seriousness of their position and are prepared for the lowest level of political propaganda,' he added.