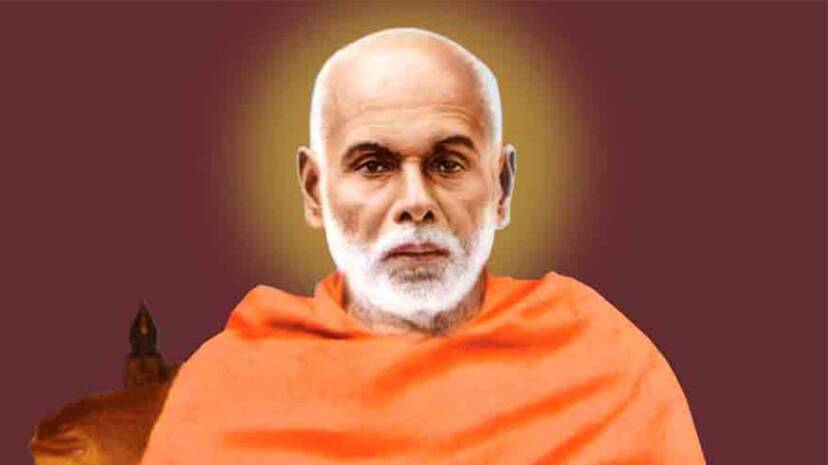 WASHINGTON DC: Consecration of the Panchaloha idol of Sree Narayana Gurudeva in Dhyana Mandapam of Sivagiri Ashram of North America (SANA) has been completed. Swami Guruprasad performed the consecration ceremony at 11.35 in the morning when the prayers of the devotees and the monks sanctified the moment.
Sivagiri Dharmasangham Trust Board member Swami Bodhi Tirtha and Swami Sankarananda presided over the Vedic functions. Pushpa Kalashabhishekam, Sharda Puja and Ganapati Homam were held in Yajnashala before the idol consecration. The Vishwa Shanti Yajna was completed by hundreds of Gurudeva devotees with homa mantra chanting dedicated to Gurudeva.
Mumbai Sree Narayana Mandira Samiti President Dr. Sudhakaran (UAE), SANA President Dr. Sivadasan Madhavan Channar, Vice Presidents Manoj Kuttappan, Anil Kumar, General Secretary Mini Anirudhan, Treasurer Sandeep Panicker, Joint Secretary Sajan Natarajan, Convener of the Celebration Committee Ashokan Krishnan Vengaseri, Chairperson of the Celebration Committee Prasanna Babu, Chairman of the Mumbai Shrinarayana Mandira Samiti G Mohandas, SANA Chief Coordinator Srini Ponnachan, Dr. Biju Peringathara (UK, K), Shaiju (Qatar), SANA Trust Board Members Komalan Kunjupilla, Arun, Anoop, Shaji Pappan, Kavita Sunil, Srinivasan, Sivanandan Raghavan, Saraswati Dharmarajan, Sivarajan Keshavan, Guardian Council Member P Dharmarajan led the ashram dedication ceremony.