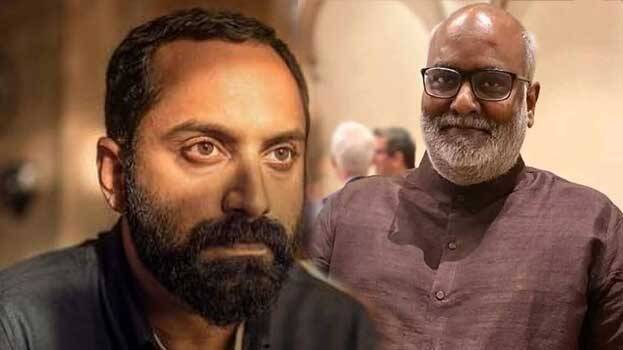 Oscar-winning music director MM Keeravani has heaped praises on the film 'Pachuvum Athbutha Vilakkum', directed by Akhil Sathyan. The screenshot of the WhatsApp message sent by Keeravani to Fahadh complimenting the movie was posted on social media by Akhil Sathyan himself.
'Dear Pachu, You won your pharmacy store, you won Hamsadhwani, and as usual you won my heart once again!! And all the while when watching the movie- I was equating Laila with Sudha Murthy garu, my wife and many more noble women from India. Congratulations to the whole team,' Keeravani wrote.
'Pachuvum Athbutha Vilakkum' is the directorial debut of Akhil Sathyan, son of veteran director Sathyan Anthikkad. The film which started streaming on OTT the other day, is garnering a good response from the audience.