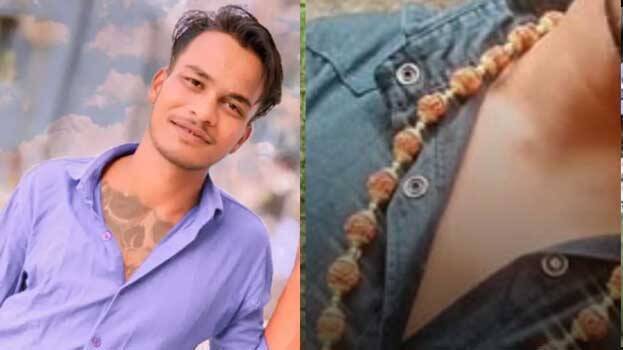 NEW DELHI: A 20-year-old man who killed his girlfriend by publicly stabbing her 34 times and hitting her on the head had a mysterious lifestyle. As per reports, Sahil Sarfaraz Khan, the accused in the Sakshi killing case, also followed methods of creating religious misunderstanding.
Sahil's strange ways
Neighbours say that Sahil was a person who did not interact with people. He did not talk to that many people. Sahil's family moved to Rohini Shahbad Dairy in Delhi two years ago. As per his neighbours, Sahil used to get irritated if anyone spoke insultingly about religion. Sahil has told most people that his name is 'Sunny'.
Around his neck was a Rudraksha necklace and in his hand was a string used by Hindus. He has shared videos of him smoking hookah on Instagram. His Instagram account proves that Sahil had relationships with other girls. These things became clear when the police checked his account. He used to address the girls as 'Jan' and 'Darling'.
The murdered Sakshi and Sahil were in love for about three years. But recently the girl asked Sahil to end the relationship. She also threatened to lodge a complaint with the police if he disturbs her. This is the reason for the murder.
Sahil is an AC and refrigerator mechanic. The murder took place at Rohini Shahbad Dairy area in North Delhi at 8.45 pm on Sunday.