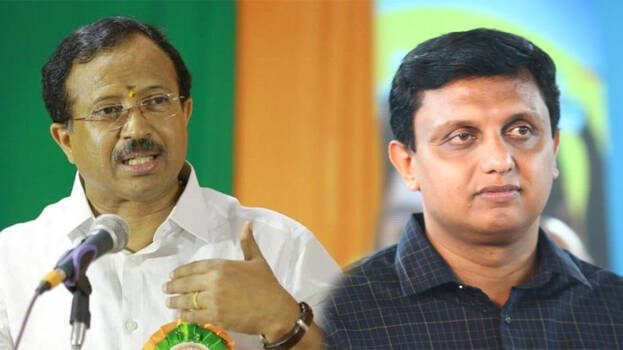 THIRUVANANTHAPURAM: The central government's decision to reduce the borrowing limit for Kerala has opened a war of words between Minister Mohammed Riyas and Union Minister of State V Muraleedharan. Minister Riyas called Muraleedharan an 'executioner' in a stiff rejoinder to the latter's earlier statement accusing the finance minister. Riyas said when the state is mired in such downfall, the union minister is rejoicing over the fate. Riyas said Muraleedharan should have been the first name to conduct ameliorating talks with the centre to help Kerala come out from the Financial mire, but such mediation never happened from the BJP leader.
Meanwhile, finance minister K N Balagopal criticized Muraleedharan saying the latter responded in harsh terms not properly studying Kerala's financial straits. " Rs 1.75 lakh crore is the yearly expense of the government. From this, 3% is open to credit. The center even gave approval to Rs 2000 crore in April but now is now backtracking from it" Minister said.
Rs 15390 crore was allowed for borrowing this month. However, the sudden decision to cut short the credit limit is harsh and one was taken with abrupt disregard for the people of Kerala. The decision may be the brainchild of BJP leaders in Kerala after a detailed discussion, Minister said.