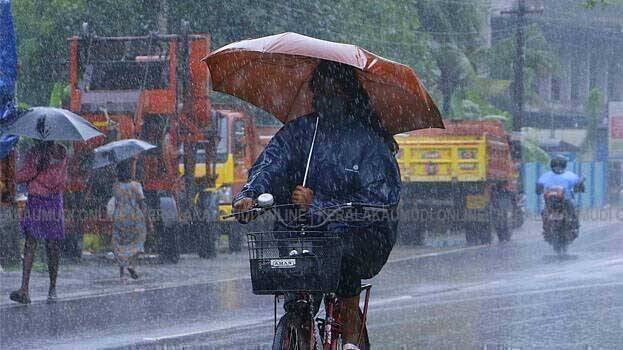 THIRUVANANTHAPURAM: The Central Meteorological Department said that there is a possibility of rain with thunder, lightning and strong winds for four days in the state. Yellow alert has been sounded in various districts. A yellow alert has been issued in Idukki today and tomorrow, Pathanamthitta and Idukki on June 2, Pathanamthitta, Alappuzha and Idukki on June 3.
The Central Meteorological Department said that light to moderate rain with thundershowers at isolated places and gusty winds of up to 40 kmph are likely in Kannur and Kasaragod during the next three hours.

Chief Minister Pinarayi directed to intensify preparations for the rainy season in the state disaster management authority meet convened. A review of monsoon preparedness activities in the districts should be conducted in the first week of June, July, August and September. A meeting should be held under the leadership of the ministers in-charge of the district or the district collector. The chief minister also directed to review the progress of each work.