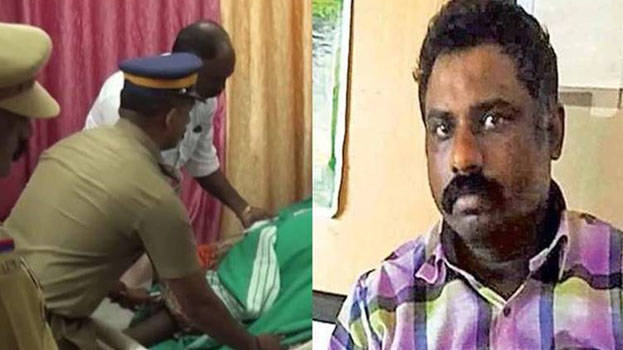 IDUKKI: The Crime Branch has clarified that Rajkumar, who had been in remand in a money cheating case, died due to cruel police torture he had to undergo when he was in Peerumedu sub-jail.

The Crime branch has ascertained this after examining the CCTV visuals and station documents. The special team has formed three groups and is investigating the case. They could collect more evidence to show the lapses from the part of the police. Kottayam Medical College doctors are also being blamed for Rajkumar's death. Both of these aspects will be probed further.

According to the Crime Branch, Rajkumar was brought to the Medical College on June 18 and 19. As there was no OP on June 19, his name is not there in any of the registries in the Medical College. In between, some doctors also revealed to the police that Rajkumar had complained about police torture in custody.

Idukki Kolahalamedu native Rajkumar, who was in remand in Peerumedu jail in Idukki Thookkupalam loan cheating case, died on June 21. The post-mortem report also has confirmed physical torture.

Meanwhile, Opposition leader Ramesh Chennithala has said that there is some mystery behind Rajkumar's death and strong action should be taken against all those who were responsible for his death. "Such incidents show that the chief minister has no control over the police. This is also an attempt to sabotage the case," he added.