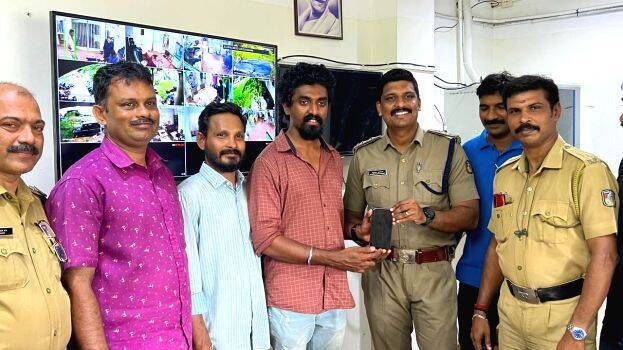 KOCHI: The police found the mobile phone of a tourist who had lost it during a visit to Puthuvype Beach. The iPhone 14 Pro Max mobile phone, worth Rs 2 lakh, belongs to Chalakudy native Shankari Suja. The phone that got switched off was found through scientific investigation.

The phone, which contains important data of Shankari's husband working in the USA, was lost on May 29. Shankari filed a complaint at the Mulavukadu police station after a long unsuccessful search. During the investigation conducted by the police, the phone was found in the Ernakulam North Railway Station area.
Shankari Suja and her relatives returned with the joy of getting the phone back, praising and thanking the police. Mulavukadu sub-inspector NJ Sunekh, ASI Nassar, civil police officers Rajesh, Arun Babu and Sybil Bhasi conducted the search for the phone.