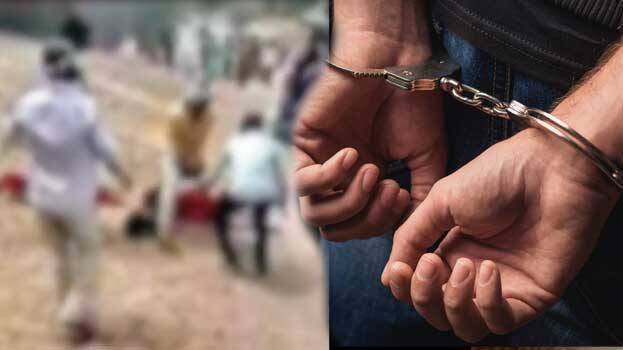 GANHINAGAR: A woman was stripped and beaten in full public view by a group of persons including her estranged husband in Dahod of Gujarat. The police have arrested her estranged husband and others after the video went viral. The woman subjected to brutal torture belongs to a tribal community.
The woman was staying with her lover at Chanasma in Mehsana after leaving her husband and four children, for the past one and half years. Enraged over it, the man along with two of his friends abducted her and her lover in a car. They took them to Margala village where she was stripped and thrashed in full public view.

The accused were arrested after the visuals captured by someone who was in the area at the time of the incident, went viral. The police said the investigation in the case is progressing.
A similar incident happened in Uttar Pradesh last February. After stripping his wife and thrashing her, he circulated the visuals. The youth was later arrested in Uttar Pradesh's Hapur. It was later found that the man took the video and shared it on social media after a quarrel with his wife.