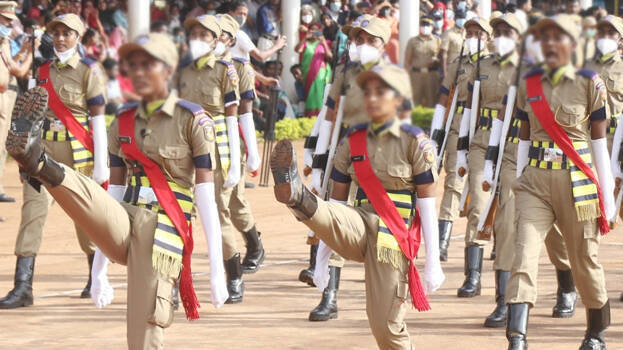 THIRUVANANTHAPURAM: Two women battalions will face punitive actions for failing in the customary conduct during a farewell parade held for two outgoing DGPs. In the farewell parade, 35 women police officers failed the fire service with their 25-pounder guns, thus earning an additional week of rigorous practice for handling guns.
Dr. B Sandhya and Ananthakrishnan were retiring from service today. The farewell parade was held at SAP ground where several platoons took the command to go with the ceremonial thundering of firing. However, many women officials failed to do the same which irked the outgoing officers.
During the parade for outgoing officer Ananthakrishnan, only five women officers fired into the air in ceremonial order. Many flubs also happened in the parade arranged for B Sandhya. According to the officers. the gunpowder in those armories used by these women remained unused. It was thus found that the women officers feared triggering the firearms as they lacked confidence. The 35 women officials will head back to Thrissur police academy and will start again from the basics of handling guns.