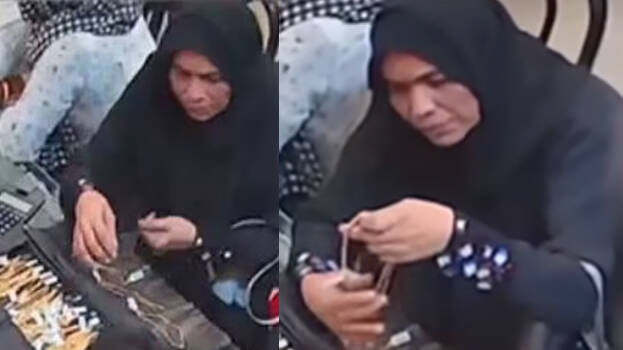 MALAPPURAM: A woman posing as a customer stole two gold chains from a jewellery shop in Malappuram. When the attention of the salesman changed a bit, she stole the chains expertly and it was caught on camera.
She came to the shop on the pretext of buying a necklace. A heavy rush was witnessed in the shop at this time. The salesman displayed some necklaces before the woman. When the woman was going through the necklaces, the salesman went to get another model. The woman immediately took two necklaces and put it in her bag. Soon the woman left the shop without buying any gold.
In an inspection conducted, the gold chains were found missing. When the CCTV visuals were examined, it became clear that the woman is behind it. Though the police conducted an investigation following the complaint of the shop owners, they could not trace the woman.