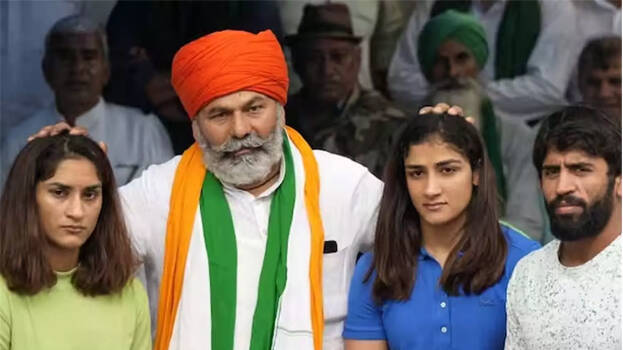 NEW DELHI: Farmers' organization leaders have given an ultimatum to the centre to arrest the former president of the wrestling federation and BJP MP Brij Bhushan Sharan Singh by June 9th in connection with the complaint of sexual assault. The announcement in this regard was made in the Khap Panchayat, which was held under the leadership of farmers' leaders to support the wrestlers.
The leaders said that if Brij Bhushan is not arrested by June 9, they will join the wrestlers at Jantar Mantar.
The central government has time till June 9. Not ready for any settlement short of Brij Bhushan's arrest. If that doesn't work, we will go to Jantar Mantar on June 9. Panchayats will be held across the country. Cases against wrestlers should be withdrawn. Farmer leader Rakesh Tikayat also demanded the immediate arrest of Brij Bhushan.

The Khap Panchayat extended the time after Brij Bhushan postponed the rally that was to be held in Ayodhya. It was earlier decided to hold a strike till June 5. The meeting also decided to report the matter directly to the central government through representatives. It has also been informed that a ten-member committee will be formed to meet the President.