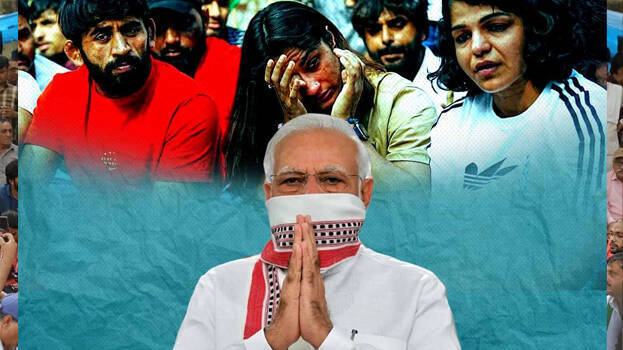 NEW DELHI: Reports are coming that Prime Minister Narendra Modi was already aware of the sexual harassment faced by wrestlers from Wrestling Federation President Brij Bhushan. It is said in the FIR that the Prime Minister had already received a complaint in 2021 about Brij Bhushan harassing and threatening sportspersons. Sportspeople including Olympians met the Prime Minister directly and complained against the misconduct of the Wrestling Federation President.

In the FIR prepared on April 28, it is also stated that after hearing the complaints against Brij Bhushan, the Prime Minister assured action. Even though the Prime Minister announced that the Sports Ministry would directly intervene in the matter, no action was taken. There was no follow-up in the FIR either, except for the increasing intensity of revenge from Brij Bhushan's side.
At the same time, it became clear that there will be a change in the scope and method of the protest as the farmers' organizations joined hands with the national wrestling players in the sexual complaints against Brij Bhushan. The farmers' leaders announced that they will hold a protest at Jantar Mantar along with the wrestlers similar to the farmers' strike. The leaders have also warned that Brij Bhushan should be arrested before the 9th.