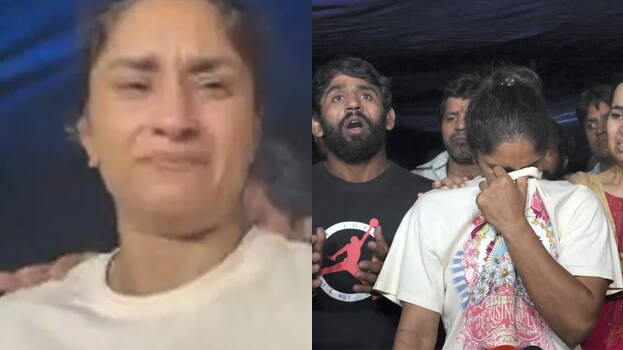 NEW DELHI: The FIR against WFI chief Brij Bhushan Singh came out today popping many eyeballs. Gruesome details of misconduct laced with sexual attacks filled the report leaving Singh's political future on a precarious note. Many insiders in BJP are also fuming Brij Bhusan's impunity while in a strange move, Brij Bhushan himself has called off the march he was about to conduct in Ayodhya to flaunt his strength.
According to more details, the wrestlers explained the furtive actions of Singh to the PMO. The FIR also mentions the sexual abuse made by WFI secretary Vinod Tomar. The FIR was written after a complaint from a minor athlete on Singh. In the report, it is mentioned about the wrestlers leaving only in groups from rooms to avoid Brij Bhushan's luscious eyes.
Shocking details in FIR:
Removed t-shirts of athletes and rubbed them on their naked body
Caressing belly area of women wrestlers while inserting finger inside navel feigning breath checkup
While taking team photos, the wrestlers in the last row were called to sit near Bhusan. When near, he tried pressing the posteriors of the wrestlers and forced them to sit near him.
Called wrestlers into room, hugged them forcefully
For covering injury amount, asked for favor from wrestlers to help savour his fantasies.