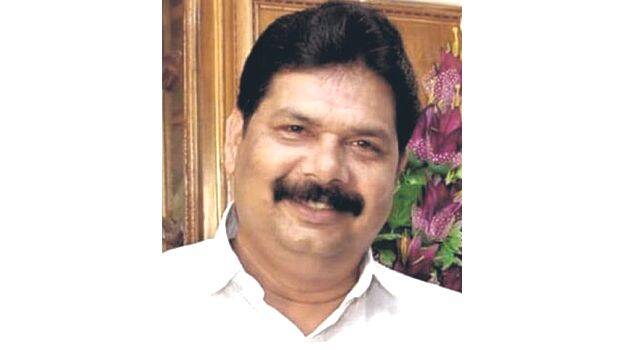 PULPALLY: Vigilance has filed a charge sheet in Pulpally Service Co-operative Bank in the Rs 8.5 crore loan fraud case that took place during the administration's tenure in 2016. Wayanad Vigilance DySP CB Thomas submitted the charge sheet to the Thalassery Vigilance Court yesterday. The vigilance investigation was completed in 2019 in the fraud-related case. It was alleged that the charge sheet was not filed even after four years to protect the accused.
The case is that a loan fraud of 8.5 crores was committed under the leadership of KK Abraham, who was the president of the bank, using the documents of farmers and other members of the bank. 10 people including KK Abraham are in the charge sheet. According to the vigilance report, Sajeevan Kollapally is the main mastermind of the fraud. It is indicated that he has escaped to Karnataka. Loan section head PU Thomas, former secretary KT Ramadevi, TS Kurian, Janardhanan, Bindu K Thankappan, CV Velayudhan, Sujatha Dileep and VM Paulus, who were members of the governing body, are the other accused.
The fraud was in the name of people including farmers who came to the bank to borrow a small amount of money. Many people come to know about the fraud once they started receiving the notice that the loan repayment has stopped. About 30 complaints have been received like this. In August 2022, the Cooperative Department found the irregularity and ordered to collect Rs 8 crore 30 lakhs from the board members. Questioning this, some members of the bank's governing body approached the High Court.
The first accused KK Abraham and secretary KT Ramadevi are on remand in the case. Abraham has been charged with fraud and abetment to suicide.
KK Abraham resigned from the post of KPCC Public Secretary.
KELPETTA: KK Abraham, the main accused in the Pulpally Cooperative Bank loan fraud case, has resigned from the post of KPCC General Secretary. Resignation is after being remanded in connection with loan fraud. He sent his resignation letter to the KPCC president from prison. The resignation stated that he would stay away from party positions until proven innocent. The resignation came while the KPCC leadership was considering action against KK Abraham in the matter.
Rajendran Nair (60), a native of Pulpally, had committed suicide last Tuesday in connection with loan fraud at Pulpally Service Cooperative Bank. On August 31, 2017, Rajendran Nair took a loan of 70,000 rupees against 70 cents of land during the period when KK Abraham was the president. Later he got notice from the bank that his liability was 1.07 lakh on agricultural loan and 45.51 lakh on non-agricultural loan. Following this, Rajendran Nair committed suicide by consuming poison. Police arrested KK Abraham and KT Ramadevi, former secretary of the bank, on a complaint filed earlier by Daniel and his wife Sarah, who were victims of loan fraud.