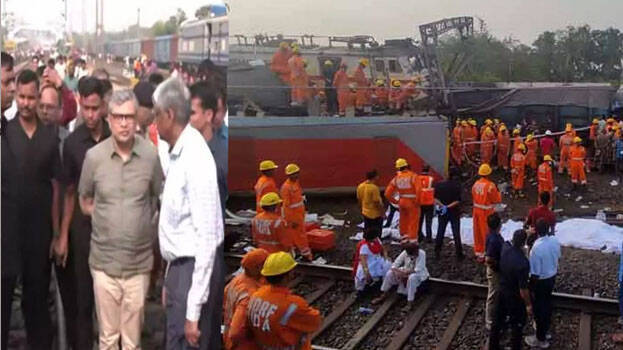 BHUBANESWAR: Union railway minister Ashwini Vaishnaw has reached Bahanaga in Odisha where the tragic train crash occurred. Odisha chief minister Naveen Patnaik is also stationed near the spot to monitor rescue operations. Six more batches of NDRF workers will reach the location to speed up rescue work. As of now, the death count has reached a shocking 233.
More than 200 extra ambulances have reached the spot. A group of 45 medical experts has also been put on duty to treat the injured on the spot itself. The neighboring state of Bengal is also coordinating rescue operations. Meanwhile, all train services through Bhubaneswar have been put on halt.
It was late into yesterday night that India witnessed one of the worst-ever train tragedies. The coromandel express heading to Chennai from Shalimar derailed and rammed into a goods train with more than 15 bogies getting into another track. Meanwhile, the Yeswantpur-Howrah Express speeding down the other track also crashed into the train adding to the catastrophe.