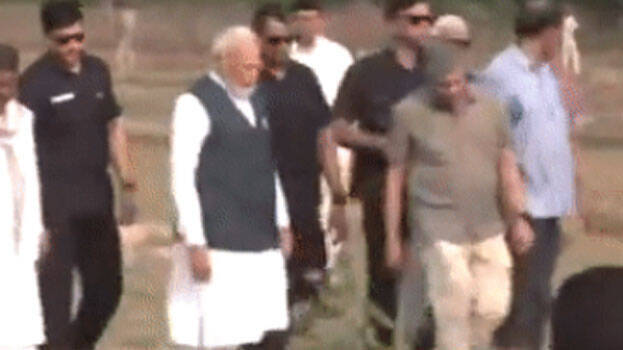 BALASORE: Prime Minister Narendra Modi has reached Odisha to monitor the rescue operations and visit injured ones in the hospital. Today morning, the PM called for an urgent meeting with the Railway minister to sort out the rescue operations and to evaluate further processes. It was only after the meeting that news came out about PM Modi visiting Balasore in Odisha. West Bengal CM Mamata Banerjee has also reached Odisha to pay condolences and visit the tragic spot.
As of now, the death count in yesterday's tragic crash has reached 280. More people are feared of being trapped inside the capsized bogies. The NDRF and expert teams are engaged in toiling work to restrict the casualties. It was late into yesterday night that India witnessed one of the worst-ever train tragedies. The coromandel express heading to Chennai from Shalimar derailed and rammed into a goods train with more than 15 bogies getting into another track. Meanwhile, the Yeswantpur-Howrah Express(12864) speeding down the other track also crashed into the train adding to the catastrophe.
Meanwhile, railway minister Ashwini Vaishnaw took to Twitter to share that the families of those deceased would receive a compensation amount of Rs 10 lakh, those with grievous injuries Rs 2 lakh, and those who suffered minor injuries Rs 50,000.