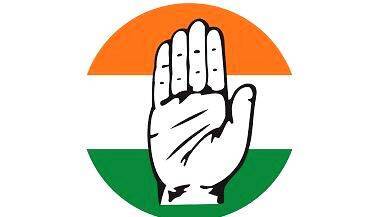 THIRUVANANTHAPURAM: KPCC released the list of 197 block presidents in the first phase after much waiting and controversy. Of the total 285 block presidents, there was no decision made for Thiruvananthapuram, Kottayam and Malappuram districts. Although the Kottayam list was largely accepted by the state leadership, the announcement was changed after Group A raised a dispute over some names. Names are to be decided in about 10 blocks in the announced districts as well. Both Palakkad and Thrissur districts are among these.
The first list was finalized after three days of discussions between KPCC President K Sudhakaran and Leader of Opposition VD Satheesan. The KPCC sub-committee appointed for the reorganization had already reached an agreement before that. The sub-committee forwarded the list to the state leadership in single names for 170 blocks. The two leaders deliberated and reached a final understanding in the remaining 27 blocks. KPCC sources indicated that the remaining list will also be released considering the convenience of both leaders.
Single names have to be reached in Thiruvananthapuram and Malappuram. Meanwhile, there has been a controversy over the president of Wadakkancherry block in Thrissur, in the list released late last night.
The present list is the result of the work done by K Sudhakaran since he became the KPCC president. Attempts were made to complete the reorganization several times, but it was not completed due to the interference of groups. The decision was delayed despite the appointment of district-level sub-committees for reorganization. A state-level sub-committee comprising representatives of all the groups was appointed to settle the grievances of the groups. It was this sub-committee that, through continuous discussions, narrowed down the list to a maximum of one name.
Following the list of block presidents, the list of constituency presidents from the respective districts will also be announced soon. It is decided that the reorganization of DCC office bearers should be done after the Lok Sabha elections only. Attempting to reorganize now may lead to upsetting many of the current office bearers and a large number of members aspiring to reach that position. It is being shelved for the time being as it could lead to a deadlock during the elections.