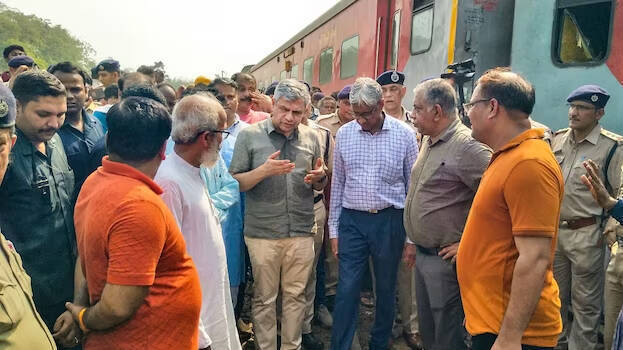 BALASORE: Railway Minister Ashwini Vaishnav said the root cause of the Odisha train disaster that killed more than 288 people has been identified. He said the investigation into the incident has been completed and information including the root cause of the accident will be revealed soon.
The minister while talking to a news agency said the repair of the railway track in Balasore will be completed today and everything is being monitored. 'The root cause of the accident has been found. All bodies have been removed from the spot. The restoration work is expected to be finished today. Hope the train services will be restored by Wednesday morning, he said.
The railways are making desperate efforts to restore train services. More than a thousand workers are working here day and night. Earthmoving machines and cranes have been brought to the spot. Meantime, 288 people have lost their lives in the accident. Of these, more than 260 people have been identified.