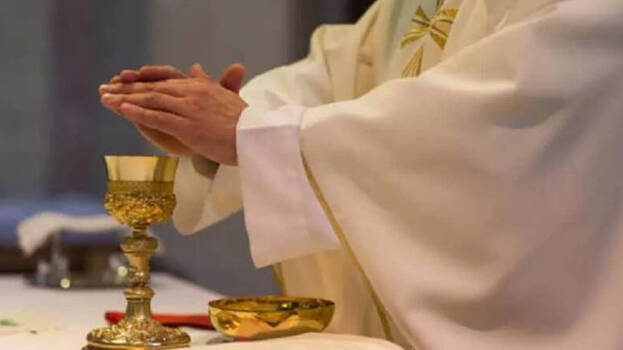 THRISSUR: As a dispute broke out over the expense of building the church, the priest conducted a funeral mass saying that all the believers have died. The dramatic events were witnessed at Thrissur Poomala Little Flower Church. Meanwhile, protesting against his action, some of the believers also performed their seventh day funeral mass in front of the church.
The problems started when the believers asked him the expenses of the construction. The priest led the construction of the church. It is said that around 5.5 crore were collected from the devotees for the construction. After the work was completed, the believers asked for the accounts, but he did not bother to present it. With this, things got worse. He then got directions from the diocese to produce the accounts. Following this, the report was presented after seven months. A protest was staged over these figures.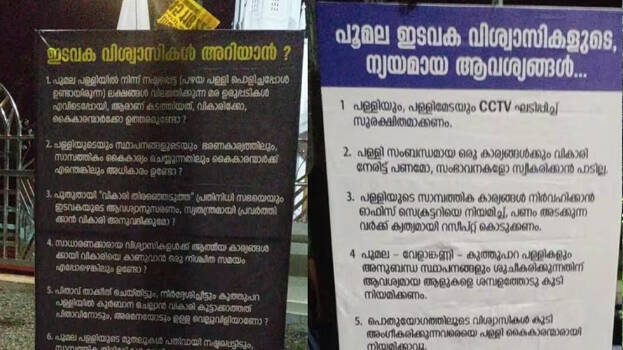 Meanwhile, some organized against the priest under the name of devalaya samrakshana samithi and placed boards levelling allegations. The boards asked where are the wooden planks worth lakhs of the old church which was demolished, why a CCTV is not installed in the church even after regular thefts in the church. They also demanded that the priest should not make any financial transactions related to the church. With this, the issue worsened and the priest conducted the funeral mass.

Even though financial allegations were levelled against him and flux boards were erected, none in the diocese responded and so he conducted the funeral mass in the name of it. People who were in favor of the priest earlier also changed their stand.