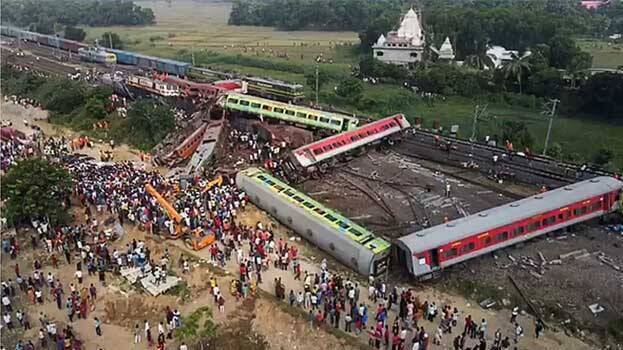 NEW DELHI: BJP has requested opposition parties to not politicize the Odisha train tragedy. The opposition including former union railway minister Mamata Banerjee jumped into action hollering for the resignation of Ashwini Vaishnaw. It was after this rampant need to tilt the tragedy for political mileage that BJP IT cell chief Amit Malviya came with an array of facts regarding accidents in the tenure of former railway ministers.
In a tweet, Malviya adulated mr Vaishnaw as the best railway minister India has ever produced. He said the country saw massive progress in railways under Vaisnaw's reign. The IT chief never pulled any punches to unmask the serious flaws of governance under the former ministers' tenure which even included a now fuming Mamata Banerjee.
The details are quite embarrassing as it was during the tenure of Nitish Kumar and Mamata Banerjee that most train collisions took place in India. "Ironically, these 'worthies' are the ones demanding resignation of the most qualified Railway Minister India has ever produced" Malviya tweeted.