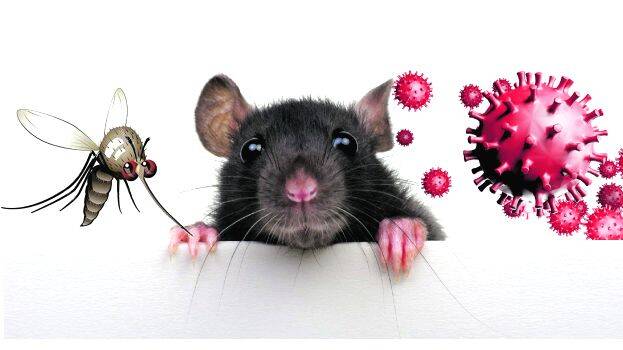 58 deaths from rat fever so far this year
THIRUVANANTHAPURAM: Kerala is gripped by contagious fever before the rainy season. 11.210 lakh people were affected this year with severe body aches, sore throat, and cough. Three deaths have been reported.
Meanwhile, the silent killer, rat fever, is also spreading. This year 58 deaths from rat fever have already been reported in the state. 445 people were diagnosed with Rat fever and 720 people were diagnosed with Rat fever symptoms. 11 dengue deaths have been reported so far. 1843 people have been diagnosed with dengue and 5124 have sought treatment for dengue symptoms. On Thursday, 31 people were confirmed with dengue fever in the state. The disease is most common in Ernakulam and Thrissur districts. If pre-monsoon sanitation is not effective, dengue and rat fever will be a big challenge in the coming days.
'Dengue fever can be prevented by mosquito control and rat fever can be prevented by avoiding contact with sewage. Do not self-medicate. Rat fever can become serious very quickly."
-Dr. A Altaf
Community Medicine
Thiruvananthapuram Medical College
Things to be noted
Those who work in the soil and come in contact with contaminated water should take doxycycline, a rat fever prevention pill.
Drink clean boiled water.
Make sure that there is no stagnant water in the house and its surroundings.
Aedes mosquitoes, which spread dengue, spread the disease during the day.
If children have fever symptoms, they should be treated quickly.