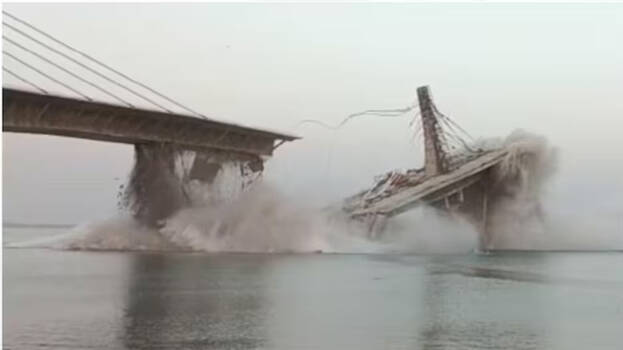 A four-lane bridge under-construction in Bihar on the Ganga river between Sultanganj in Bhagalpur district connecting Khagaria collapsed on Sunday at around 7 pm. Bihar government has not provided any figures on possible casualties yet. Chief Minister Nitish Kumar has announced a probe into the incident.
A video of the incident has gone viral on social media.
The same bridge collapsed last year as well. At that time, the officials said that the bridge collapsed due to strong winds.
The construction of the bridge was inaugurated by CM Nitish Kumar on March 9, 2015.
The completion date of the project was March 2019 and it has missed six deadlines in the past.