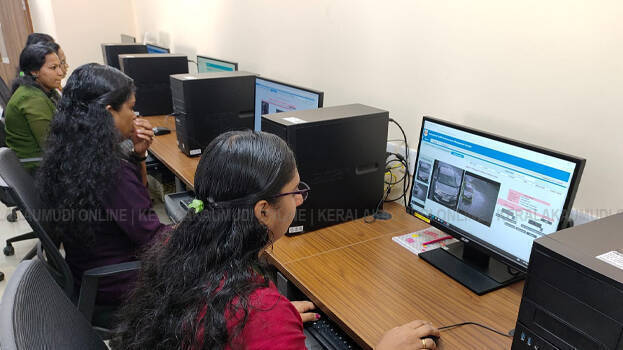 THIRUVANANTHAPURAM: The AI cameras fitted on the roads of the state have started functioning. Started imposing fines for traffic violations from 8 am. Of the 726 cameras installed under the Safe Kerala scheme, 692 will be imposing fines. The tuning of the cameras was completed last evening. The cameras will function 24 hours a day.
Kerala is the first state to use AI cameras to detect traffic violations. Fine will not be imposed for carrying children below 12 years of age as the third passenger on two-wheelers for the time being. Children above four must wear a helmet. The delay is pending the Centre's response to the letter sent by the moto vehicle department seeking to amend the law to allow children to ride on two-wheelers.

Warning boards are placed in the area where the cameras are installed. Minister Antony Raju yesterday said that the imposition of road camera fines is subject to auditing and no one has been exempted from fines. Exemption is only for emergency services as per central norms.

Appeal can be filed
An appeal can be filed against the fine to the district enforcement officer. The appeal should be given within 14 days of receipt of payment. The appeal should be given to the enforcement RTO where the violation was found. The fine should be paid only after this. An online system will be ready within two months for filing the appeal. 25,000 notices will be sent each day. The situation will be later evaluated and revised. The violation will be informed via mail. Out of a total of one and a half crore vehicles registered in the state, SMS cannot be sent because the mobile number, e-mail ID etc. of more than 70 lakh vehicles are not available in the portal of the motor vehicle department.

Fine for seven offences
1) Not wearing helmet (Rs 500)
2) Not wearing seat belt (500)
3) Mobile phone usage (2000)
4) Crossing red signal (1000)
5) Travel of more than two persons in two-wheelers (1000)
6) Speeding (1500)
7) Dangerous parking (250)