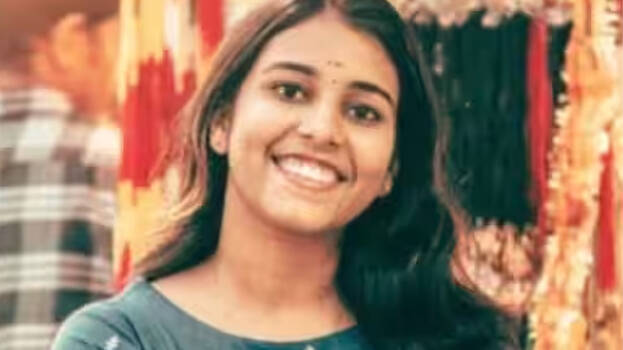 KOTTAYAM: Family of Kanjirapalli Amaljyoti Engineering College student Shraddha has made serious allegations about her death. Shraddha, a native of Thripunithura Thiruvankulam, was found dead. The family alleges that the cause of Shraddha's death was mental torture by the teachers and that the college authorities deliberately failed to take the girl, who was found hanging, to the hospital.

Relatives alleged that the HOD had harassed their daughter and that Shraddha seemed upset after she left the cabin.
The college authorities told the doctor that Shraddha was dizzy when she was taken to the hospital. Had they told the doctor that it was a suicide attempt, she would have received proper treatment, the relatives told the media.
On the other hand, the explanation given by the college authorities is that Shraddha must have committed suicide because of the stress of being found using her mobile phone. Shraddha was a second-year food technology student. She was found dead in the hostel last day.