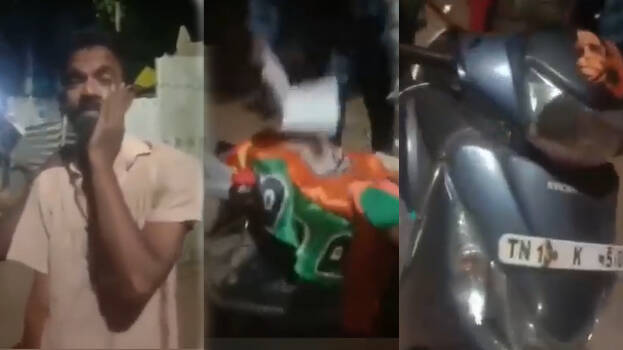 CHENNAI: BJP member arrested in the case of molesting a minor boy. The incident took place in Villivakkam, Chennai, Tamil Nadu. 47-year-old Balachandran was the one who got arrested in the case. It is alleged that after promising the boy a lift on the two-wheeler, he was taken to a secluded place under the Padi bridge and abused.
The incident came to light when the locals saw the child crying after getting off the two-wheeler. When asked what happened, the boy told the locals that Balachandran took him to a secluded place and abused him.
The accused was then caught by the locals. Balachandran tried to escape on the two-wheeler when he was caught and questioned. The locals found the BJP flag and ID card when they checked him. The locals released him, but on the complaint of the child's mother, Villivakkam police registered a case and arrested the accused. Further investigation into the incident is underway.