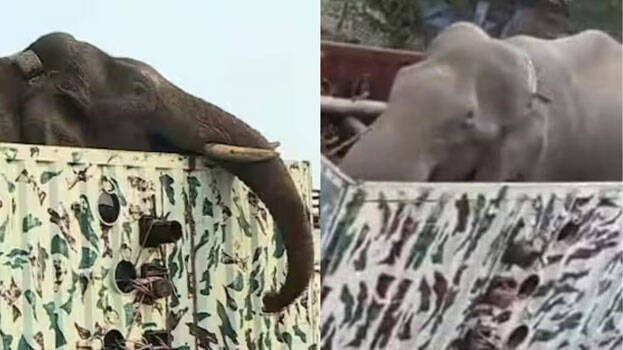 KAMBAM: Arikomban, the rogue tusker was released into the Upper Kodayar Muthukkuli forest. The forest department of Tamil Nadu released the elephant into the forest after treating the wound on its trunk. The tusker spent 24 hours in the animal ambulance and there was uncertainty on its release.
Meantime, the Madurai bench will consider today the plea to hand over Arikomban to Kerala. The Madras High Court will consider the plea of Rebecca Joseph, a native of Kochi. The forest department decided to tranquilize the elephant after it entered the residential area of Kambam on May 27 and created a tense situation. As part of this, prohibitory orders were imposed in Kambham Municipality.
The mission ended when Arikomban disappeared into the forest after making all arrangements. However, the elephant was captured after firing shots when it entered the residential area near Poosanamppetti.