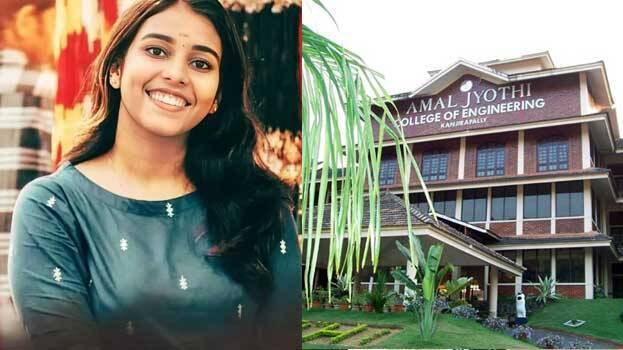 KOTTAYAM: While the agitation in connection with the death of Shraddha Satheesh, a student of Amal Jyothi College in Kanjirappally, is intensifying, the college has been closed indefinitely. The management's new move comes at a time when the students have been called for a discussion today. The college principal has directed the students to vacate the hostels. However, the students are saying that they will not vacate the hostels. Although the management had held discussions with the students yesterday, the protesting students did not accept the management's demand to stop the strike.
Both the hostels in the college have been closed down. The students are saying that they are not even receiving food and that the college authorities are not allowing them to go outside. The students are saying that they will continue fighting till Shraddha gets justice. Meanwhile, it is alleged that the college authorities took Shraddha to the hospital saying that she collapsed in the college.
Shraddha's family had alleged that Shraddha committed suicide due to the mental torture from her teachers. They also alleged that the college authorities deliberately made a lapse in taking Shraddha to the hospital. However, the college authorities are claiming that Shraddha might have committed suicide as she got dejected after the teachers caught her using a mobile phone.

Meanwhile, Minister R Bindu sought a report from the Higher Education Department on Shraddha's death. The minister directed the Higher Education Department to urgently submit a report after conducting an investigation. Higher Education Principle Secretary Ishita Roy is in charge of the investigation.