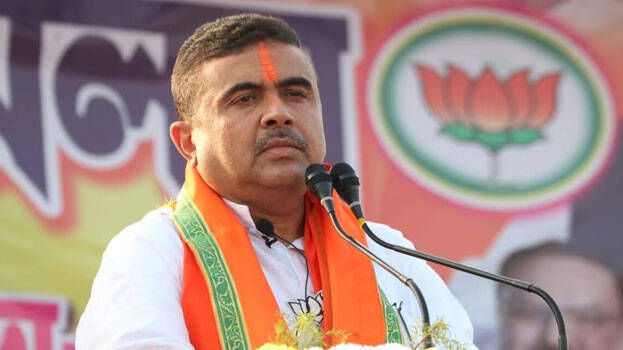 KOLKATA: BJP leader and opposition leader in West Bengal Suvendu Adhikari has levelled serious allegations against the Trinamool Congress (TMC). Adhikari on Tuesday alleged that Trinamool Congress was behind the massive train accident which claimed the lives of at least 288 people.
"Mamata Banerjee and Trinamool Congress have been panicking even though the accident took place in another state. They are afraid of the CBI probe. The train accident is TMC's conspiracy. They are behind the incident," Suvendu Adhikari said. He also alleged that the Trinamool Congress tapped the phones of the railway officials.
The Bharatiya Janata Party (BJP) leader referred to a purported audio clip of a conversation between two railway officials which was posted by TMC leader Kunal Ghosh on Twitter on Sunday.
He further said, "These people with the help of the police tapped the phones of both the railway officials. How did these people know the conversation between two railway officials? How the conversation got leaked. This should come in the CBI investigation. If it doesn't come, I will go to court."
Meanwhile, Trinamool Congress has denied Suvendu's allegations.
Earlier, the Trinamool Congress had alleged that the central government was ignoring the safety of train passengers. They also demanded the resignation of Union Railway Minister Ashwini Vaishnaw.