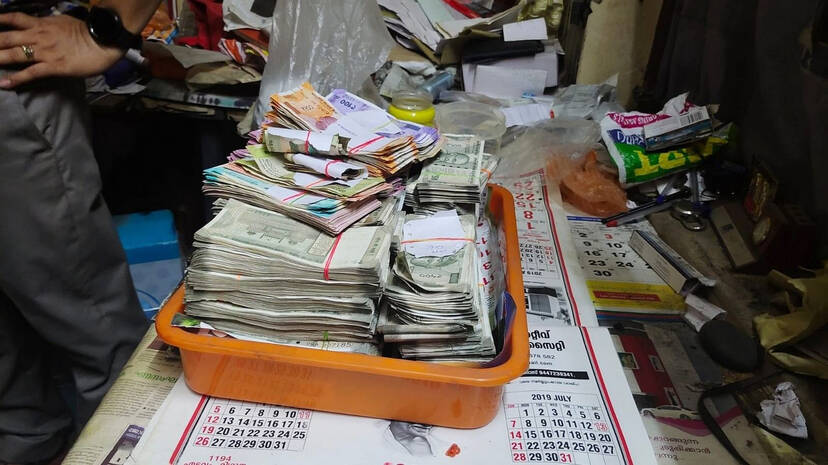 Revenue is one of the most corrupt departments in the state. For the last five years in a row, revenue department officials have been at the forefront of cases of corruption registered by vigilance. A village assistant in Mannarkkad took a bribe of Rs 2500 on the day of Adalath. A raid at his residence recovered over Rs 1 crore, revealing the extent of the corruption. When a village assistant can earn such a huge amount through bribery, how much can a person in a much more powerful post earn if they choose this route, is a matter of concern. People approach the revenue department for matters related to land. It is the property owner's need to remove the tangles in it by any means. It is the sense that he will choose the fastest way to get things done, which is the corrupt way, that has created so many corrupt people in the department. Although the state government has run several campaigns in the name of corruption-free Kerala, there is no shortage of corruption at the grassroots and at the top.
It is welcome that the minister himself has decided to come forward to prevent corruption in the revenue department. According to this, Minister K Rajan and senior officials of the Revenue Commissionerate up to the Joint Commissioner will visit at least two village offices every month. Along with this, there will be various levels of checks by the Revenue Intelligence Department. These important decisions were taken in a discussion held by the Revenue Minister with the representatives of 17 service organizations. The minister has also pointed out that the position that senior officials as if they know nothing about corruption by subordinates is unacceptable. It has also been decided to display the name board of revenue officers in front of their seats so that people can complain along with their name and post. Also, a toll-free number will be introduced by the middle of this month to point out the corrupt ones.
A weak internal vigilance system allows corruption to flourish in many departments. Therefore, every step should be taken to strengthen the Revenue Intelligence Department. Organizations point out that there is currently a shortage of staff in this category. The government should take immediate action to resolve this and hire the required staff. Similarly, legal measures to confiscate the properties of those caught for corruption should also be considered. The perception of strict legal action will, to a large extent, motivate officials to refrain from corruption. Along with this there should be action to make more services online. When such supplementary measures are taken along with the minister's visit, it can be hoped that corruption can be curbed.