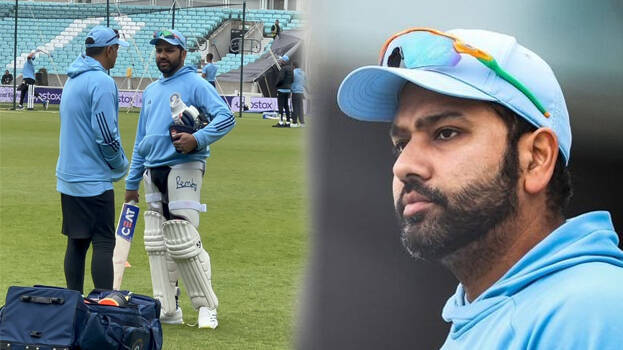 LONDON: Captain Rohit Sharma's injury is a concern for Team India as the World Test Championship final begins tomorrow. Rohit injured his left-hand finger when he came to practice at the nets today. Rohit came back to practice later, but returned without continuing.
Rohit, who had injured his right hand, was training wearing a bandage earlier. The new injury happened when this was the situation. However, Rohit is still expected to play tomorrow despite the injury. Shubman Gill, who is in terrific form, will open with Rohit.
Earlier in the press conference, Rohit Sharma had said that the playing eleven for tomorrow has not been decided. "We'll wait until tomorrow because one thing I have seen here, the pitch actually changes quite a bit day to day. So, the message to the boys has been very clear. All 15 must be ready to play at any point in time, Rohit said. "Whether it's me or someone else, even the guys before, their role was to take Indian cricket forward and win as many games, as many championships as possible. For me also, it will be the same. I want to win games, I want to win championships. That is what you play for," commented Rohit. The timing of the match will be from 3 pm to 11 pm IST on Wednesday. 12th will be used as a reserve day if any day is lost due to rain for the match to be held from June 7th to 11th.