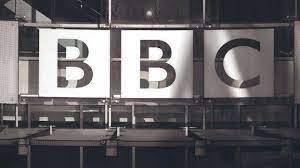 NEW DELHI: The British Broadcasting Corporation (BBC) has finally admitted to evading tax in India. According to many reports, the BBC has mailed the income tax department about paying lower taxes than their liability. It was in February that the income tax barged into the BBC office doubting anomalies in tax payment by the elite news house. The Income tax department also found evasion of nearly Rs 40 crores by BBC but the London headquarters of the news corporation denied any response.
BBC turned a thorn for the government after its screening of the documentary 'India: The Modi Question' on the notorious Gujarat riots. The BBC offices in Mumbai and Delhi were rummaged by the officers while the employees were made to stop work for hours disrupting the news flow. The supporters of the government cried bias on BBC's documentary painting PM Modi in a bad light.
The IT department confirms it was BBC's deliberate attempt to delay submitting vital documents regarding tax payments. The statements taken from staff have also given vital strands of evidence for the IT department.