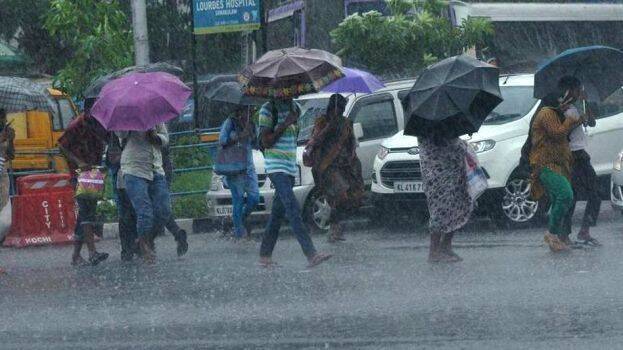 THIRUVANANTHAPURAM: The Indian Meteorological Department (IMD) has announced a yellow alert in six districts of the state after Cyclone Biporjoy, formed in the Arabian Sea, intensified into a severe cyclone. A yellow alert has been announced in Thiruvananthapuram, Kollam, Pathanamthitta, Alappuzha, Ernakulam and Idukki districts.
Heavy rain is forecast at isolated places in Alappuzha and Ernakulam districts on Thursday, Thiruvananthapuram, Kollam, Pathanamthitta and Alappuzha districts on Friday and Pathanamthitta and Idukki districts on Saturday and Sunday.
Meanwhile, IMD has stated that the monsoon is likely to reach Kerala within the next 48 hours.