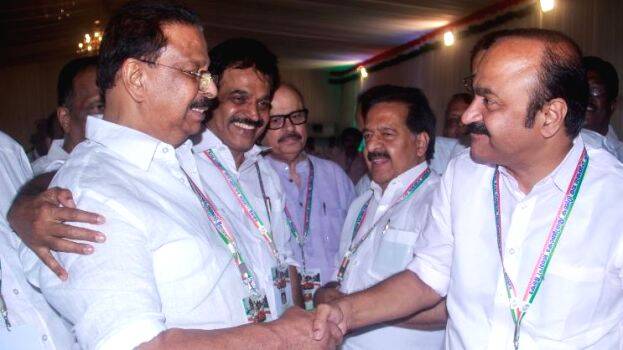 THIRUVANANTHAPURAM: Amidst complaints and protests from A and I groups that there was insufficient consultation in appointing new block presidents, the state Congress leadership is going ahead with the reorganization of mandalam presidents. In cases where more than one name is under discussion for the post of mandalam president, the leadership has instructed to submit the draft list of names to the KPCC by the 15th. The draft list will be examined by a seven-member KPCC sub-committee. If the sub-committee fails to decide on the matter, it will be left to the KPCC president. The KPCC president and the Leader of the Opposition will consult and take the final decision. DCC presidents will announce the mandalam presidents in constituencies where single names are recommended. A leadership workshop will be held for block presidents from Thiruvananthapuram to Ernakulam on the 12th and 13th in Ernakulam. The leadership workshop for those from Thrissur to Kasaragod will take place in Kozhikode on the 14th and 15th.
Group A meets Oommen Chandy
Prominent leaders of A Group such as MM Hassan, Benny Behanan and KC Joseph arrived in Bengaluru yesterday to meet former chief minister Oommen Chandy. They visited him and informed him of the developments. After returning to Kerala, they will decide the next steps in consultation with colleagues and Ramesh Chennithala. They are planning to meet AICC president Mallikarjun Kharge in person and present the complaint. Sources close to A group are saying that the disagreement is not with the announced names, but with the way it was implemented. Yesterday, Ramesh Chennithala went to Delhi and presented the protest of the I group to the high command. Opposition leader VD Satheesan did not respond to the allegations raised by the groups regarding the reorganization yesterday. The AICC leadership is also of the position that the reorganization of block presidents was completed in a reasonable manner.