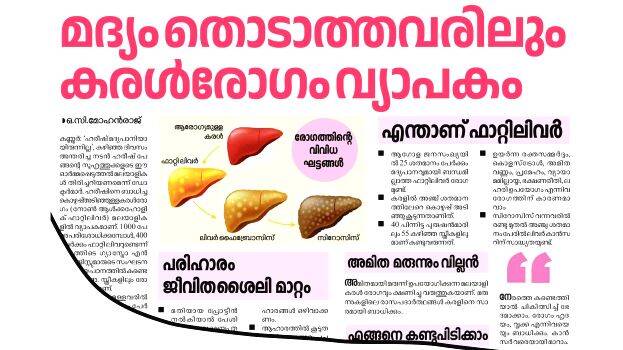 THIRUVANANTHAPURAM: 796 people are waiting for a liver transplant in the state. This is the number of people registered with the Kerala Organ and Tissue Transplant Organization (K SOTO), which coordinates organ transplants. There are many who did not register because of the high cost of surgery. Kerala Kaumudi reported yesterday that fatty liver disease (non-alcoholic fatty liver) is widespread among Malayalis.
Liver transplant is registered when the doctors find that the treatment is not effective because the liver function is completely destroyed. However, patients are not undergoing liver transplants proportionately. Since 2012, 287 surgeries have been performed in the state. Eight so far this year. These include liver transplants from both living and deceased. 2015-16 saw the highest number of surgeries- 126.
Hospitals in the government sector were not active in the field of liver transplantation as it is a complicated surgery. Now government medical colleges have started with these surgeries as well. On April 25 last, for the first time in the state, a post-death liver transplant was successfully completed in the government sector. Kottayam and Thiruvananthapuram Medical Colleges are currently in the field of liver transplantation in the government sector. Preparations for this are in progress at Kozhikode Medical College also.
Cost up to 25 lakhs
Liver transplant surgery costs up to Rs 25 lakh in private hospitals and 20 lakhs in the government sector. Organ transplants are not covered by government insurance. Social Security Mission's funding and the Prime Minister's Medical Assistance Scheme are the relief for the poor. The patient has to pay the rest of the amount, sanctioned under the scheme.