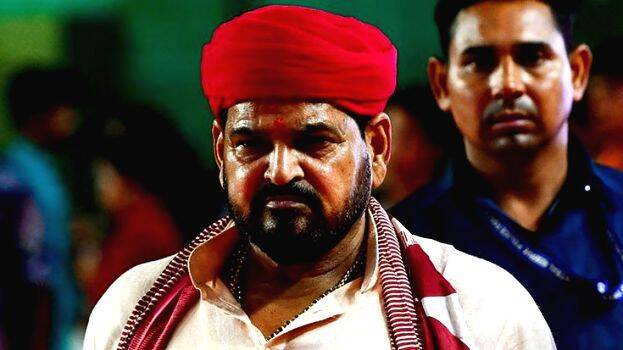 NEW DELHI: In a major twist, the father of the minor wrestler, who filed a sexual harassment complaint against Brij Bhushan Sharan Singh, has changed his statement. The father of the 17-year-old wrestler, who had earlier given a statement against Brij Bhushan, has now changed his statement in favour of Brij Bhushan. He said that Brij Bhushan did not misbehave with his daughter.
"We raised a sexual assault allegation against Brij Bhushan as we were angry with the wrestling federation for showing discrimination towards my daughter. We filed such a complaint 'out of anger'. I have corrected my statement before the magistrate. We were alone in this fight. Even the association of wrestlers didn't help at first," he said.
"On June 5, we explained in the Supreme Court that there was no sexual assault on the part of Brij Bhushan. We have not withdrawn the allegation that WFI is showing discrimination. I did not change my statement out of fear or pressure. I haven't withdrawn the case. I only changed my statement," he added.
Meanwhile, the protesting wrestlers decided to suspend the ongoing strike after they received an assurance from the Centre on Wednesday. The decision was taken after the wrestlers held talks with Union Minister Anurag Thakur. The wrestlers said that the central government has assured to conduct a probe into the sexual harassment complaints against Wrestling Federation of India (WFI) president Brij Bhushan and submit the chargesheet in the cases by June 15. The cases against the players will also be withdrawn.