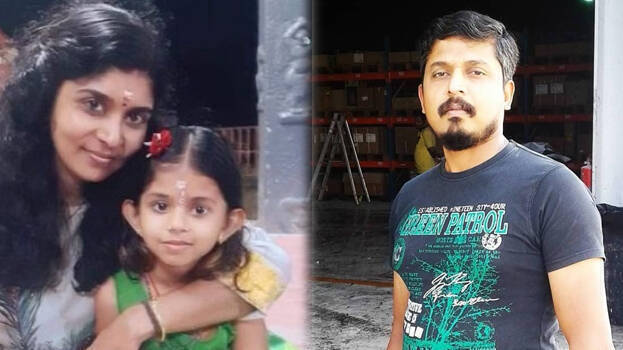 ALAPPUZHA: Vishnu, brother of Vidya, wife of Sree Mahesh, who hacked his daughter to death, levelled serious allegations against him. He said that his sister committed suicide due to his torture and will approach the police seeking an investigation on her death.

While talking to the media, he said Mahesh had tortured his sister mentally and physically and had earlier filed a complaint against him. Meantime, reports said Mahesh had planned to kill three people. He had planned to kill his daughter Nakshatra, his mother Sunanda and a police official with whom his marriage was fixed. The reason for the grudge towards the police officer is that she withdrew from the marriage.

The police found that the axe to kill Nakshatra was made by a man named Chellappan, in the east of Punnammoodu market. He first tried to buy it online but later changed his decision.

Sree Mahesh tried to commit suicide in jail yesterday. He slit his throat and left wrist with a blade last evening at 6.45 pm in the bathroom of the Mavelikkara sub jail. The reports that came in said that his health condition is critical.

Nakshatra's cremation today
Nakshatra will be cremated at 3 pm today at her mother's residence Pathiyur Thrikarthika. The body is kept in the mortuary of Alappuzha Medical College Hospital after post-mortem.

Nakshatra's mother Vidya committed suicide three years ago. Her mother was cremated here. Nakshatra's grandfather Lakshmanan and grandmother Rajashree are staying here now. Her uncle Vishnu works in Gulf and will reach home today.