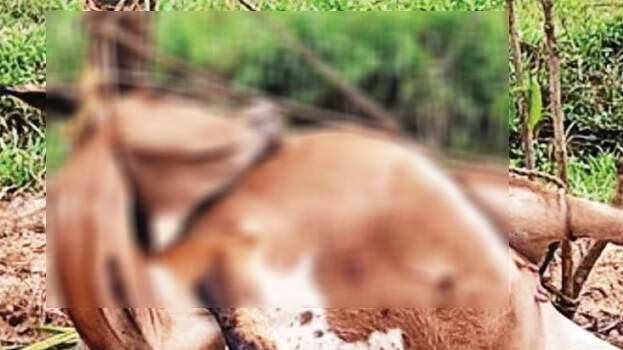 KALPETTA: In a shocking incident, a group of anti-socials strangled a calf to death after tying it to an areca palm tree. The shocking incident took place at Cherukunnu village in Poothadi in Wayanad. The 1-year-old calf belonged to a housewife living in Kovala Colony.
The calf, which was tied inside the shed, went missing on Thursday morning. Upon conducting a search, the dead body of the calf was found on an areca palm plantation one kilometer away from the house. The limbs and neck of the calf were found tied tightly to the tree.
It was also found that a wooden stick was inserted into the calf's private part. There were wounds all over its body. The Kenichira police have registered a case and launched an investigation into the incident. Locals are alleging that the calf was subjected to sexual assault by a group of anti-socials.