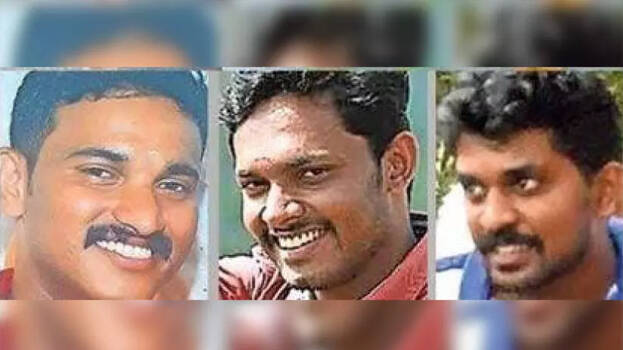 THIRUVANANTHAPURAM: The three accused in the case of strangling to death and burying a young woman in Amboori, have been sentenced to life imprisonment and a fine of four and a half lakh rupees. Thiruvananthapuram Additional Sessions Court passed the sentence. The accused killed Rakhimol, a native of Tiruppuram, Puthenkada, Neyyattinkara by strangulating her and buried her later. The culprits are Akhil R Nair, an army officer, and his brother Rahul R Nair, of Amboori Tattamukk Aswati Bhavan and Adarsh ​​Nair of Adarshbhavan, a friend and neighbor of both of them. The accused killed Rakhi on June 21, 2019.
Akhil, an army officer in Ladakh, was in love with Rakhimol for years. They lived like husband and wife and both of them got married secretly as well. The two quarreled over Akhil's family fixing his marriage with another young woman. Rakhimol was picked up by the accused and his gang in a car from the Neyyatinkara bus stand, saying that they would show her the newly constructed house in Amboori.
Rakhimol, who was an employee of a private firm in Kalamassery, had come to meet Akhil. After strangling Rakhimole in the car, the body was buried near Akhil's house. After the murder, Akhil went to work and the other accused went to Guruvayur.