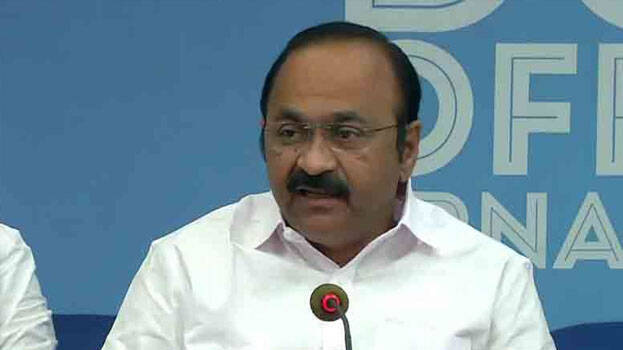 KOCHI: Opposition leader V D Satheshan in a press meeting said it was not him but CM's private secretary who confirmed the use of Chinese cable in the K-FON scheme. KSEB already confirmed the cheap quality of the cables used in the project.
" CM's private secretary K K Ragesh in a Facebook post confirmed about purchasing the cables from China. K-FON MD meanwhile said it is China-made Sterlite technologies cable being used in the project. The CM's office statements and the K-FON MD's statements are not going hand in hand. K K Ragesh has defended the quality of the China-made cables but K-FON partner KSEB has already countered it terming the cables as inferior. Big corruption is happening as the China-made cables are disguised as Gurgaon-produced LS cables to evade the central government's actions. The central government has repeatedly warned not to use China-made imports for government schemes, but what happened is a pure breach of rules. " Satheeshan commented.
The opposition leader also commented on the group scuffles and the vigilance probe directed against him. Satheeshan boasted about full support from Congress leaders and workers. He said the party is only keen on the approaching Lok Sabha election and said will work according with groups to oust the BJP from power.