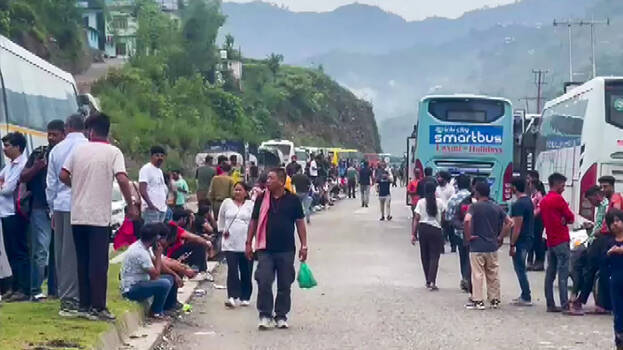 SHIMLA: More than 200 tourists were stranded following landslides and flash floods in Mandi, Himachal Pradesh. Several tourists are stuck on the Mandi-Kullu National Highway following a landslide on the Chandigarh-Manali highway.
It is reported that explosives were used to remove rocks that had fallen on the road. Traffic was restored after hours, officials said. Many tourists are in distress after getting stranded without food and accommodation.
Landslides were also reported in Mandi and Sunder Nagar regions. Many tourist buses, including those carrying children, are stuck on the national highway. The Indian Meteorological Department has forecast heavy rain for the next two days.
Two deaths were reported in the flash floods in Himachal Pradesh yesterday due to cloudbursts. Landslides and flash floods caused widespread damage in the state. Houses and livestock were washed away.